Hours of Operation
Every Day
     10:00 AM – 8:30 PM

 As a small business who wants to keep serving the community we have made changes to the menu to meet todays demands. Please take your time to fully look through the menu. You will see that we have also added your favorites, as well as new dishes!
Located on Main Street in Beacon, NY and independently owned and operated by Ernesto and Lucy, each of our meals is a combination of the freshest ingredients, prepared according to traditional recipes.
Please come and enjoy friendly service in a family atmosphere. You are not merely a customer, you are our very special guests!
Location
332 Main Street
    Beacon, NY 12508
         845.838.2222
Serving the Beacon community since 2004!
We Deliver! (Minimum $10.00 order & $2.00 driver gratuity charge)
We now serve alcohol in dining room 21+!
Garlic Bread—$3.50
With mozzarella—$4.50
Garlic Knots topped with fresh garlic olive oil & parmigiano cheese—$6.00
With melted cheese—$7.00
Onion Rings—$5.75
Mozzarella Sticks (8) served with   marinara sauce—$9.50
With french fries—$13.50
Chicken Fingers (8) served with a side of marinara sauce—$9.50
With french fries—$13.50
Chicken Basket served with french fries & honey mustard—$12.00
Fried Calamari served with medium   or spicy sauce—$11.00
New Zealand Mussles prepared with red marinara or white wine garlic sauce—$11.00

Shrimp Basket served with marinara sauce and french fries—$15.50
Chicken Wings with bone
Choice of BBQ, mild or hot sauce, includes a side of blue cheese, fresh celery and carrots.
(6)—$9.50 (10)—$14.50 (20)—$26.50
Add French fries—$4.00
Soup of the day (12oz)—$4.00
Dressing (2oz)—$.75  (4oz)—$1.25
Sauce (2oz)—$.75  (4oz)—$1.25 
Meatballs (4)—$5.25
Guacamole & Corn Chips—$9.00
Pasta—$5.25
Sausage (2)—$5.25
French Fries—$4.50
w/ cheese—$5.50
w/ cheese and bacon—$7.00                                              w/ cheese and chili con carne—$8.00
Grilled Chicken—$5.25 w/ Broccoli, Spinach, or Mixed Vegetables —$11.00
Broccoli, Spinach, or Mixed Vegetables with garlic and oil—$6.25 Add cheese—$7.25
Avocado—$4.50
Guacamole (2oz)—$2.00 (40z)—$3.50 (12oz)—$6.25
Mexican rice—$5.25
Pinto beans—$4.00
Garden Salad Mixed greens, tomatoes, cucumbers, red onions, kalamata olives, pepperoncini, carrots & fresh  mozzarella—$6.00/$7.50
With breaded or grilled chicken—$11.00/$12.50 with shrimp—$13.00/$14.00 with steak—$13.00/$14.00
Side Garden Mixed greens, tomatoes, cucumbers, red onions, kalamata olives, pepperoncini, carrots & fresh mozzarella—$4.25   with chicken—$7.25
BBQ or Buffalo Chicken Mixed greens, tomatoes, cucumbers, red onions, kalamata olives, pepperoncini, carrots, fresh mozzarella & hard boiled eggs—$13.00
Caesar Salad Romaine lettuce, house-made croutons, Caesar dressing, & Parmigiana cheese—$6.00/$7.50
With breaded or grilled chicken—$11.00/$12.50
with shrimp—$13.00/$14.00
with steak—$13.00/$14.00
Chef Salad Mixed greens, ham, provolone, salami, had-boiled eggs, olives, cucumbers, & pepperoncini —$12.50
Tuscan Cobb Mixed greens, ham, turkey, cheese, olives, bacon, crumbled bleu cheese, & balsamic vinaigrette—$12.50
Black & Blue Salad Mixed greens, tomatoes, shredded sirloin steak, house-made croutons, crumbled bleu cheese, tossed with balsamic vinaigrette—$12.50
Broadway Salad Mixed greens, tomatoes, golden fried calamari tossed with creamy Italian dressing—$12.50
Greek Salad Mixed greens, tomatoes, olives, onions, cucumbers, pepperoncini, & feta cheese served with balsamic vinaigrette—$11.00
Stuffed Rolls & Calzones
All rolls & calzones served with a side of marinara
Cheese Calzone—$10.00
Add any regular topping—$1.75 each
Add any specialty topping—$3.00 each
Stromboli— (8″) $7.00/ (12″) $11.00
Ham, pepperoni, salami, provolone, & American cheese
Sausage Roll—$6.00
Sausage and mozzarella
Chicken Roll—$6.50
Buffalo or BBQ Chicken Roll—$7.00
 Pepperoni Roll—$6.00
Pepperoni & mozzarella
Broccoli Roll—$6.00
Broccoli & mozzarella
Meatlovers Roll—$8.50
Pepperoni, bacon, sausage & mozzarella
Veggie Roll—$8.50
Onions, peppers, mushrooms & mozzarella
Regular Cheese—$2.25
White—$3.00
Sicilian—$2.50
Thin sicilian with toppings—$4
Grandma's—$3.00
Additional Toppings—$1.00
Breaded chicken—$1.50
Whole Pizzas
Thin or Regular Crust
Add ranch, blue cheese, bbq or buffalo sauce to any pizza for $1.00
Toppings: Pepperoni, Sausage, Ham, Mushrooms, Onions, Green Peppers, Hot Peppers, Garlic & Oil, Black Olives, Bacon, Broccoli, Eggplant, Spinach, Tomatoes, Roasted Red Peppers, Artichoke Hearts, Pineapple
Specialty Toppings: Chorizo, Chicken, Steak
Personal 12″—$10.00  Personal Gluten-free 12″—$12.50
Toppings—$2.00, ½ $1.75
Specialty toppings—$3.00, ½ $2.75
Small 14″—$13.00
Toppings—$2.50, ½ $2.00
Specialty toppings—$4.00, ½ $3.00
Large 16″—$14.00
Toppings—$3.00, ½ $2.25
Specialty toppings—$4.75, ½ $3.50
X-Large 18″—$16.00
Toppings—$3.25, ½ $2.50
Specialty toppings—$5.00, ½ $3.75
Sicilian (rectangular)—$17.50
Toppings—$3.00, ½ $2.25
Specialty toppings—$4.75, ½ $3.75
Thin Sicilian—$16.00
Toppings—$3.00, $2.25
Specialty toppings—$4.75, $3.75
Specialty Pizza
Personal 12″, Small 14″, Large 16″, X-Large 18″
Veggie
Onions, peppers, mushrooms, broccoli, eggplant, tomatoes, & black olives
$17.50, $21.00, $23.50, $26.00
½ $16.00, $19.50, $22.00, $24.50
Old World Style
Thin, crispy crust, light cheese, extra sauce
$10.00, $13.00, $14.00, $16.00
Chicken Special
Chicken, jalapeños, garlic, & tomatoes
$16.50, $21.00, $23.50, $26.00
½ $15.50, $20.00, $22.50, $25.00
White Pizza
Ricotta & mozzarella
$12.00, $15.50, $17.00, $19.25
½ $11.75, $15.00, $16.25, $18.50
White Special
Ricotta cheese, mozzarella, tomatoes, broccoli, & fresh garlic
$15.50, $18.75, $19.50, $21.50
½ $14.50, $17.75, $18.50, $20.50
Meat Lover's
Pepperoni, bacon, sausage, mozzarella, & tomato sauce
$15.00, $18.00, $21.50, $24.00
½ $14.00, $17.00, $20.50, $23.00
Spinach & Bacon
Ricotta cheese, fresh diced tomatoes, spinach, crispy bacon, & mozzarella
$16.50, $20.50, $23.00, $25,00
½ $15.50, $19.50, $22.00, $24.00
Special
Meatballs, pepperoni, sausage, mushrooms, onions, peppers, black olives
$17.50, $21.00, $23.50, $26.00
½ $16.00, $19.50, $22.00, $24.50
Mexican Pizza Special
Steak, chorizo or grilled chicken, onions, peppers, mushrooms, mozzarella, jalapeño peppers, tomato sauce & ranch dressing
$17.50, $22.00, $24.00, $27.00
½ $16.50, $21.00, $23.00, $26.00
Eggplant & Artichoke Heart Special
Eggplant, artichoke hearts, roasted red peppers, mozzarella & tomato sauce
$15.00, $18.00, $21.50, $24.00
½ $14.00, $17.00, $20.50, $23.00
Hawaiian Pizza
Pineapple, ham, tomato sauce & mozzarella
$13.50, $17.50, $19.50, $23.00
½ $12.50, $16.50, $18.50, $22.00
Philly Cheesesteak Special
Steak, peppers, onions, mushrooms, mozzarella, & tomato sauce
$16.50, $21.00, $23.50, $26.00
½ $15.50, $20.00, $22.50, $25.00
Chicken Bacon & Ranch
Breaded chicken, bacon, ranch dressing, mozzarella, & tomato sauce
$16.50, $21.00, $23.50, $26.00
½ $15.50, $20.00, $22.50, $25.00
 Buffalo Chicken with Ranch or Blue Cheese
Breaded buffalo chicken, celery, tomato sauce, & mozzarella
$14.50, $18.50, $20.25, $22.00
½ $14.00, $17.50, $19.25, $20.75
Grandma' Classic Pizza 
Fresh peeled tomatoes, extra virgin olive oil, fresh garlic & mozzarella cheese  $17.50
Toppings $3.00 ½ $2.25
Specialty toppings $4.75 ½ $3.50
Grandma Classic Veggie
Fresh peeled tomatoes, extra virgin olive oil, fresh garlic, mozzarella, mushrooms, peppers, & onions
$24.00
Grandma's Mixed Meat and Vegetable
Fresh peeled tomatoes, extra virgin olive oil, fresh garlic, mozzarella, topped with ¼ artichoke hearts, ¼ broccoli, ¼ pepperoni, & ¼ ham
$24.00
Grandma's Mixed Vegetable
Fresh peeled tomatoes, extra virgin olive oil, fresh garlic, mozzarella, topped with 1.4 artichoke hearts, ¼ broccoli, ¼ roasted red peppers, ¼ mushrooms
$24.00
Grandma Salad Pizza
Fresh tomatoes, artichoke hearts, roasted red peppers, red onions, black olives, extra virgin olive oil, & mozzarella
$24.00
Dinners
Served with pasta, salad, & bread
Eggplant Parmigiana—$17.00
With onions, peppers, & mushrooms—$20.00
Eggplant Rollatini—$19.00
Chicken Cutlet, Ricotta, & Eggplant Parmigiana—$21.00
Chicken Cutlet, Ricotta, & Shrimp Parmigiana—$21.00
White or Red Clam Sauce over Linguini—$18.00
White or Red Calamari Sauce over Linguini—$18.00
Chicken Cutlet Parmigiana—$17.00
With onions, peppers, & mushrooms—$20.00
Chicken Cacciatori over Ziti—$19.00
 Veal Cutlet Parmigiana—$19.00
With onions, peppers, & mushrooms—$21.00
Shrimp with White Garlic Sauce Over Linguini—$21.00
Fresh garlic, extra virgin olive oil, diced tomatoes, & a touch of wine
Chicken Marsala or Française—$20.00
Shrimp Parmigiana—21.00
With onions, peppers, & mushrooms—$24.00
Veal Marsala or Française—$21.00
Seafood Platter (white or red sauce)—$22.00
Shrimp, mussels, clams, & calamari over ziti
Pastas
Served with salad & bread
Pasta with:
Sausage or Meatballs—$15.00
Marinara sauce—$11.00
Meat sauce—$13.00
Garlic sauce—$12.00
Broccoli—$16
Chicken & broccoli—$20.00
Manicotti—$13.00
Cheese Ravioli—$13.00
Lasagna—$16.00
Baked Ziti—$16.00
With breaded chicken—$20.00
Penne alla Vodka—$16.00
Ham, peas, & diced tomatoes in a pink sauce with a touch of vodka
With chicken—$20.00
With shrimp—$22.00
Pesto—$16.00
Penne sautéed in a creamy pesto sauce and Parmigiano
With chicken—$20.00
With shrimp—$22.00
Alfredo—$16.00
With chicken—$20.00
With broccoli—$20.00
With shrimp—$22.00
With chicken and broccoli—$22.00
With shrimp and broccoli—$24.00
Stuffed Shells—$13.00
Shrimp Scampi—$20.00
Served with linguini in garlic wine lemon sauce
Chicken & Shrimp Scampi—$23.00
 Served with linguini in garlic wine lemon sauce
Chicken Scampi—$19.00
 Served with linguini in garlic wine lemon sauce
Shrimp Scampi Supreme—$24
Grilled shrimp, mixed vegetables, mushrooms, fresh tomatoes, broccoli, topped with feta and served over linguini in a garlic wine sauce
Chicken Scampi Supreme—$23.00
Chicken, mixed vegetables, mushrooms, sundries tomatoes, broccoli, topped with feta and served with linguini in a garlic wine sauce
Penne Primavera—$18.00
Choice of white garlic or pink cream sauce with broccoli, cauliflower, carrots, & mushrooms
With chicken—$22.00
With shrimp—$24.00
Salmon Dinner—$19.50
Salmon over sautéed spinach & rice
 (3) 5″ Soft Corn Tortillas
 With choice of meat with onions, cilantro, & a side of green sauce served with cucumbers
Grilled chicken—$11.00
Chorizo—$13.00
Carnitas—$13.00
Steak—$13
Grilled shrimp—$13.00
Campechanos (steak & chorizo) —$14.00
Nacho Supreme—$10.00
Cheddar cheese nachos with chili con carne and served with tomatoes, lettuce, jalapeños, sour cream, & guacamole
Add grilled chicken—$14.00
Add steak—$16.00
Add grilled shrimp—$16.00
Burritos
With rice & beans in a flour tortilla, topped with Pico de Gallo, lettuce, sour cream & Jack cheese with guacamole on the side
With grilled chicken—$12.00
With steak —$14.00
With grilled shrimp—$14.00
With chorizo—$14.00
Pollo En Salsa Verde—$12.00
Chicken breast in a green tomatillo sauce served with rice and beans
Costillas De Puerco En Salsa Verde—$12.00
Chunks of pork loin in a green tomatillo sauce with rice and beans
Homemade Chili Con Carne—$9.00
Served with jack cheese, sour cream, & garlic bread
Chicken Chipotle—$12.00
Cooked in a chipotle sauce and served over linguini or rice
Substitute with grilled shrimp or steak—$14.00
Quesadillas
Topped with Jack cheese & onions, served with lettuce, tomatoes, guacamole, salsa, & sour cream 
With grilled chicken —$12.00
With steak, shrimp OR chorizo —$14.00
Fajita Wrap with French Fries
Onions, bell peppers, & cheddar cheese served with sour cream, guacamole 
With chicken—$14
With steak, chorizo OR grilled shrimp—$16.00
Taco Salad
Fresh lettuce topped with Jack cheese, tomatoes, onions, cucumbers, & avocados 
With grilled chicken—$14.00
With grilled shrimp OR steak—$16.00
Tacos Dorados (4)—$13.00
Chicken, lettuce, tomatillo sauce, Mexican cheese, sour cream, & guacamole
Carne Asada—$19.00
Charbroiled skirt steak with beans, rice, avocado, & green onions
Add grilled chicken OR shrimp +$4
Tamales (3)—13.00
Your choice of:
Mexican mole with chicken
Pork with tomatillo sauce
Rajas onions, tomatoes, jalapeños, & Oaxaca cheese
Veggie Quesadilla—$12.00
Topped with jack cheese, sauteed onions, peppers, mushrooms, served with lettuce, tomatoes, guacomole, salsa & sour cream
 Veggie Burrito—$12.00
With rice and beans in a flour tortilla topped with pico de gallo, lettuce, sauteed peppers, onions, mushrooms, sour cream, and jack cheese with guacomole on the side
Wraps
made with whole wheat tortillas served with french fries
Philly Cheese Steak—$14.00
Steak, cheese, peppers, onions, & mushrooms
Turkey—$12.00
Lettuce, tomatoes, mayo, turkey & bacon
Ham—$12.00
Lettuce, tomatoes, mayo, ham & bacon
BBQ or Buffalo Chicken—$12.00
Breaded chicken, fresh tomatoes, & melted mozzarella topped with ranch dressing
Chicken BLT—$14.00
Breaded chicken, lettuce, tomato, bacon & provolone cheese
Turkey pesto—$12.00
Honey roasted turkey with melted provolone topped with homemade pesto mayo sauce
Chicken Caesar—$12.00
Romaine lettuce tossed with homemade croutons in classic Caesar dressing
Italian—$12.00
Baked ham, pepperoni, & melted provolone
Peppers & Eggs—$12.00
With bacon
Veggie—$12.00
Sautéed onions, peppers, mushrooms, & eggplant
Tuna—$12.00
Lettuce, tomatoes, onions & mayo
Cold Sandwiches
Served with mayo, Italian dressing, lettuce, tomatoes, & onions
Tuna Sandwich—$9.00
Turkey & Cheese Sandwich—9.00
Italian Combo—$9.00
Ham, provolone, genoa salami, lettuce, tomatoes, onions, mayo, & Italian dressing
Hot Sandwiches
Sausage, Peppers, & Onions Parmigiana—11.00
Peppers & Eggs—$8.00
Meatball Parmigiana—$9.00
Sausage Parmigiana—$9.00
Eggplant Parmigiana—$9.00
Chicken Cutlet Parmigiana—$9.00
Veal Cutlet Parmigiana—$12.00
Chicken Marsala Sandwich—$11.00
Pepperoni Parmigiana Sub—$9.00
Shrimp Parmigiana—$12.00
Chickenburger with French Fries—$9.50
Lettuce, tomatoes, & mayo
with bacon & cheese—$12.00
Chicken cutlet—$9.00
Breaded chicken cutlet with lettuce, tomatoes & mayo
Hamburger with French Fries—$9.00
lettuce, tomatoes, & mayo
Cheeseburger with french fries—$10.00
Lettuce, tomato, mayo
Make it special!—$13.00
With bacon, onions, peppers, & mushrooms
Cheeseburger with bacon and avocado served with french fries —$13.50
Philly cheese steak —$9.00
Philly cheese steak special—$12.00
With peppers, onions and mushrooms
Specialty Sandwiches
Turkey Pesto—$9.00
Honey-roasted turkey with melted provolone, topped with a homemade pesto-mayo sauce
 BBQ or Buffalo Chicken—$9.00
Breaded chicken, fresh tomatoes, & mozzarella, topped with ranch dressing
Grilled Chicken Panini—$12.00
Mozzarella, pesto sauce, lettuce, roasted red peppers, & french fries
Shrimp OR steak panini—$14.00
With mozzarella, pesto sauce, lettuce, roasted red peppers and french fries
Chicken BLT—$11
Breaded chicken cutlet, lettuce, tomato, bacon, melted provolone and mayo
With avocado and jalepenos—$13.50
Steak Italiano—$14.00
Sliced steak on a French roll with sautéed peppers, onions, mushrooms, & Italian sauce with french fries
Fried Dough—$6.00
Cannoli—$5.00
Cheesecake—$5.00
Chocolate Mousse—$5.00
Tiramisu—$6.00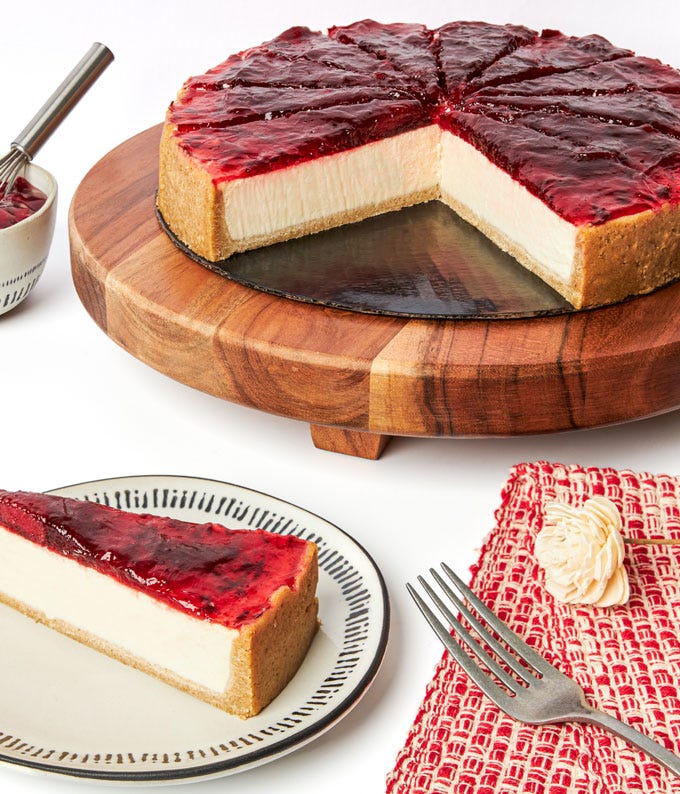 Catering
Price: Half Tray/Full Tray
Half Tray Serves 8-10 People
Full Tray Serves 15-18 People
Baked Ziti—$50.00/$80.00
Lasagna—$50.00/$80.00
Pasta with Tomato Sauce—$30.00/$50.00
Penne alla Vodka—$50.00/$80.00
With chicken—$65.00/$100.00
Ziti—$45.00/$65.00
With broccoli, garlic, & oil
Meatballs—$50.00/$85.00
Sausage, Peppers & Onions—$50.00/$80.00
 Eggplant Parmigiana—$60.00/$100.00
Chicken Parmigiana—$60.00/$100.00
Chicken Marsala—$70.00/$100.00
Chicken Française—$70.00/$100.00
Chicken Wings (Hot, mild or bbq) —$75.00/$140.00
Garden Salad—$30.00/$50.00
With chicken—$50.00/$80.00
With steak OR shrimp —$55.00/$100.00
Antipasto Salad—$40.00/$70.00
Mexican Rice—$30.00/$50.00
Caesar Salad—$30.00/$50.00
WIth chicken —$50.00/$80.00
With steak OR shrimp—$55.00/$100.00
Combo 3ft. Hero Available —$45.00
6ft—$90.00